About Us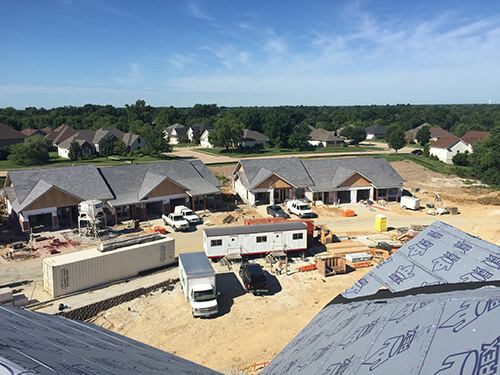 Based in St. Louis, Missouri, United Exteriors & Construction is a mid-sized, family-owned construction company focused on providing high-quality roofing services as well as exterior remodeling and interior remodeling services. Our team includes a superior group of sales personnel, estimators, field supervisors, customer service representatives, and highly trained installers.
Unlike other companies, we will never hire outside contractors to complete our projects, and your personal field supervisor will be present at the job site throughout the entire project. Our attention to your needs is our top priority, which is why all of our employees are full-time and in-house.
We take pride in our high standard processes for all of our construction projects. We offer lifetime warranties on all of our materials and employ eco-friendly roof recycling. With a meticulous work ethic, we guarantee that our material and workmanship will be unmatched.
Entrust United Exteriors & Construction with your next roofing or remodeling project. With the breadth of experience and knowledge that we possess within the construction industry, you can rest assured that you're in the hands of a company whose top priority is your satisfaction.
Learn more about Why you should choose United Exteriors & Construction for your next construction project.