Gutter Services in St. Louis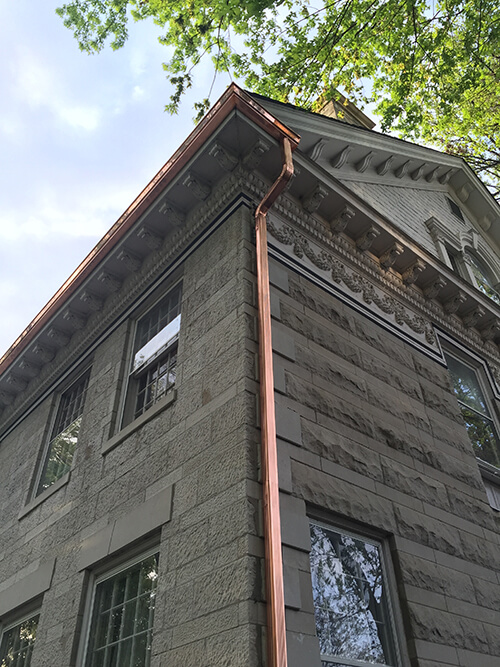 View GalleryInvesting in an effective water collecting solution is the difference between water build-up on your roof, in your basement, or mold throughout the cervices of your home causing more damage and repair costs.
United Exteriors & Construction is able to guide you through the process of guttering. No matter if your home or commercial business requires seamless or oversized guttering, we can assist in keeping your home dry by directing excess water to its designated place. Paired with our free damage inspection and 24/7 emergency service guarantee, your guttering project with United Exteriors & Construction is an investment your home or commercial building can count on.
For those who own beautifully historic homes or commercial buildings, United Exteriors & Constructions also offers custom copper guttering as an option.
To schedule your free guttering estimate, contact the experts at United Exteriors & Construction today or call us at 636-312-4747 for more information.