Sheet Metal Work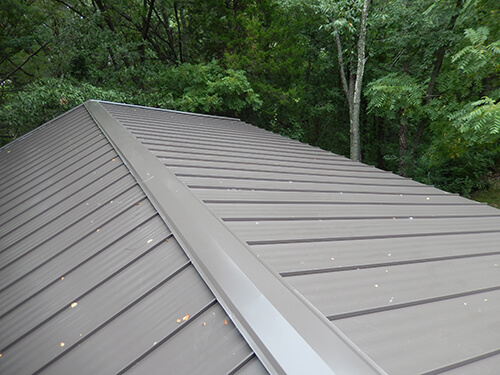 View GalleryFrom roofing, siding, and a variety of other works your home or commercial building might need, United Exteriors & Construction customizes sheet metal to fit your project exclusively. With requiring no money down beforehand, our top priority is for our in-house, certified crew to satisfy your project and budget.
Despite the range of weather in St. Louis, sheet metal is prone to corrosion and damage because of its durable foundation, yet is uniquely malleable in nature allowing us to tailor its fit to your project just how you envision.
If you are considering sheet metal work, United Exteriors & Construction's team of professionals are experienced in tailoring sheet metal in a number of ways, and are sure to leave you satisfied and confident with your final project.
To schedule your free sheet metal estimate, contact the experts at United Exteriors & Construction today at 636-312-4747 for more information.